Position :

Home

> About us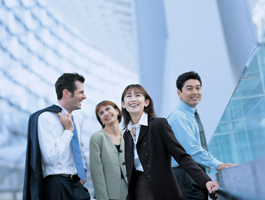 About "LEADSHION"
LEADSHION was founded in 2009 with the simple purpose of making the good quality cutlery and crystal. With the growing number of the customers, we close the crystal production in 2011 and establish the cutlery factory in early 2012.
Focusing on making the good quality cutlery, we start to assemble the advanced equipments for making the toolings and new griding mahines, polishing machines and forged line machines. Creating value for the customers is our main task and we keep updating the new machines and assembling the half-automatic production machines and polishing machines.
With the help of updating the new advanced machines and automatic machines, we keep the long term and stable releationship with all the customers by the win-win result.
From the early begining of the tumble polish cutlery items,now we have the cmprehensive ranges or patterns from lower tumble polish quality to top mirror finishing quality for different markets.
With assembling the automatic production machines and polish machines and our own plastic factory, we are supplying many kinds of cutlery items, kitcen tools and kitchen knives and plastic handle items.
Please contact us with your inquiry and we will be happy to help.
About "creating value for our partners"
The customers, suppliers,employees and all relations of co-operation and their own units and individuals are our partners, and only through efforts to create value for partners in order to realize their own value and access to development and success.

About "honesty, tolerance, innovation, service"
Honesty is the foundation of all co-operation, tolerance is a prerequisite for problem-solving, innovation is the development tool for the cause of the service is to create the fundamental value.
Contact
Address: HongLuTou,Xichang Industry Zone,JieDong District,JieYang, GuangDong,China.
Zip Code: 515549
Contact person:winter
Tel :+0086 13729343296
Wechat: w13729343296
E-mail: winter1060@163.com
Website: www.leadshioncn.com